The average time spent reading an email is ten seconds. Meanwhile, average direct mail engagement is 25 minutes per day.
Adding direct mail to an existing email campaign, especially at strategic points in the buying funnel, averages a 50% lift of additional profit contribution over just email alone.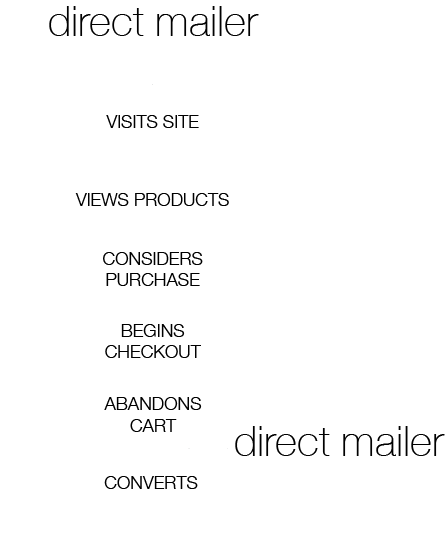 Using data-driven proprietary methodologies...
Identify your most valuable audience through in-depth data analysis.
Increase engagement/decrease contact fatigue through list segmentation and testing.
Maximize customer acquisition, reactivation, and retention with advanced audience development.