Committed to upholding the highest cyber standards in a digitally vulnerable world
SG360°'s "always on" defensive posture delivers peace of mind to our clients, so they can focus on their marketing programs. Our security measures give them confidence their data is secure, with:
Penetration testing
24/7 security operations center that continuously monitors for cyber threats
State-of-the-art defensive in-depth security architecture
Managed endpoint threat detection response
These efforts are reviewed and updated as circumstances warrant.
Our consistent successful completion of the AICPA Service Organization Control (SOC) 2 Type II audit, assessed by an independent auditor, reinforces our commitment to protecting customer data.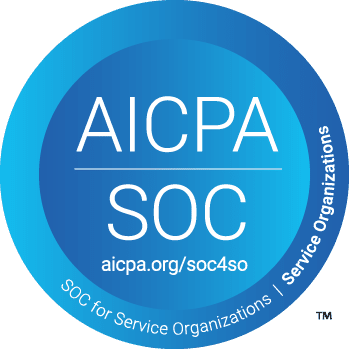 HITRUST is the gold-standard of data security compliance. It is more than simply a list of benchmarks and controls. HITRUST provides the structure, transparency, guidance and access to authoritative resources companies need in order to be certain of their data protection compliance. Certification means an organization has implemented and maintains the highest industry security standards and regimens across more than 12 key categories. Developed especially for the healthcare industry, HITRUST is a certifiable framework for any organization to securely store, access, create, or share personal health and financial information. SG360° is currently in the process of attaining HITRUST certification.