Our evolution—which continues today—didn't just happen. It is the result of a history of fearless leadership dedicated to recognizing, anticipating, and at times driving, change. Rather than fear change, we welcome it, and use it to our clients' advantage.

We continually redefine what direct mail is and what it can do; taking it from yesterday's one-size-fits-all approach to today's targeted, personalized communications vehicle that uses relevancy to drive engagement and get results.
… we are most effective when integrated with the creative process from start to finish.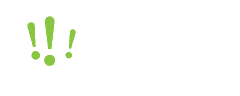 Our singular focus on direct marketing means our clients never have to worry about competing interests compromising their goals.

We do all of this by investing smartly in the people, technologies, materials, and processes that keep us on the leading edge of direct marketing communications.
Our journey began as family owned and operated for 47 years, then employee-owned the next 13. In 2016, an opportunity arose to significantly increase our ability to innovate, and
ICV Partners, LLC
, became the controlling owners of SG
360°
.
We chose ICV Partners because their core values 
closely align with our own: b
e Honest, Humble, Hungry, and Hardworking. ICV, 
a Minority Business Enterprise (MBE),
 believes in the power of business to positively impact communities.